Taormina Central Apartment
Live the authentic old town centre!
The flat is located on the second floor of a small building in Vico di Via Giardinazzo, in a very central position.
The name of the street comes from the fact that in the area there was a large citrus garden, and it was the largest flat area of the city, having a surface of about 5000sqm.
On this plain was located the ancient Greek-Roman "Ginnasio" and still today, just few steps from the flat, you can admire a large wall 122mt long and 5mt high, with 18 large apse niches, interspersed with as many small niches.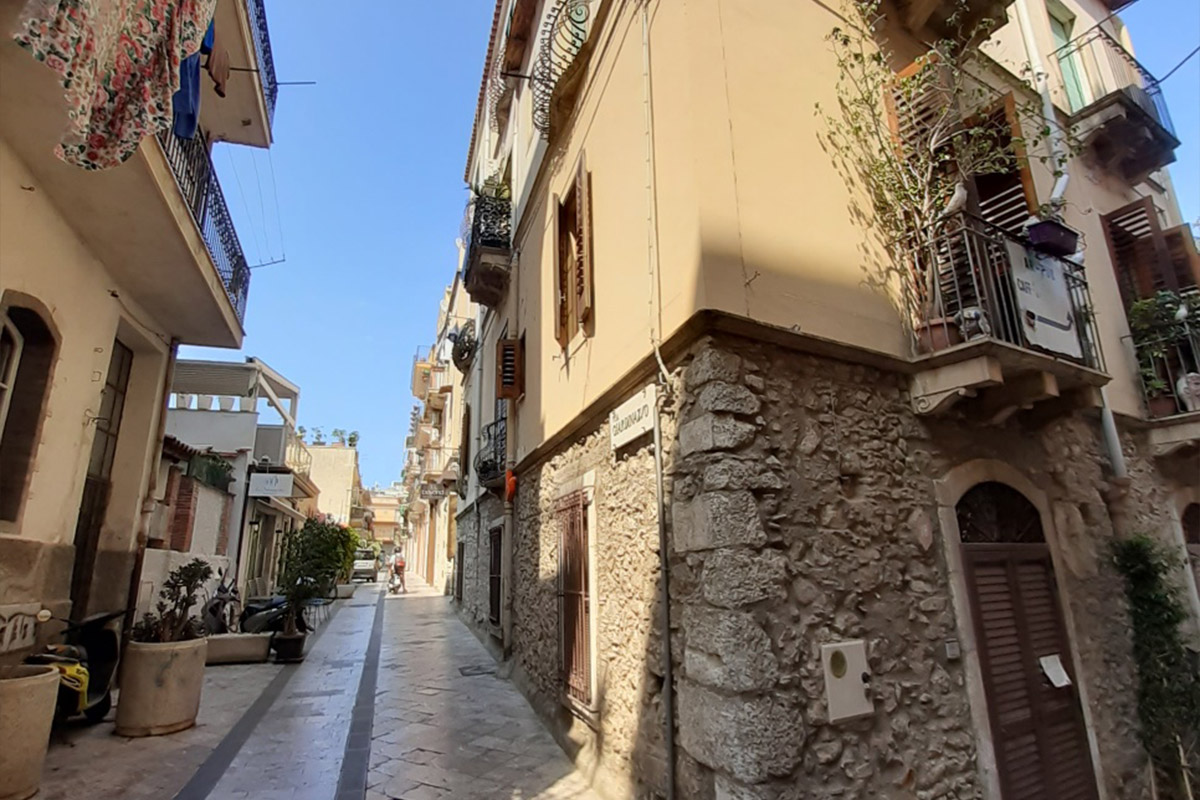 This interesting monumental complex is called "Naumachie" due to an erroneous attribution to the fact that in the past there was a large water tank at the top of the wall which supplied the ancient gymnasium with water. This suggests that there was actually a pool where the "Naumachie" (the naval battles with miniature ships) took place.
Since the Middle Ages this esplanade was owned by the order of the Canonici of Taormina (a religious order and later passed to the city hall and finally sold. Afterwards it was bought by rich Spaniard Fernandez, who transformed the area in a marvelous citrus garden. Later on, the heirs put the area on sale in small portion.
Today it is the area of the nightlife and artists so baptized because some local painters decorated doors, windows and shutters with pretty friezes.
The famous German writer Johann Wolfgang von Goethe wrote in his diary (April the 13th, 1787) "Italy without Sicily leaves no image in the soul: here is the key to understand everything!
What we offer
Very central apartment, 2nd floor 70 sqm, equipped with 1 bedroom, 1 bathroom with tube, kitchen, living room with single sofa bed, 3 balcony overlooking the central streets of the village, separate entrance.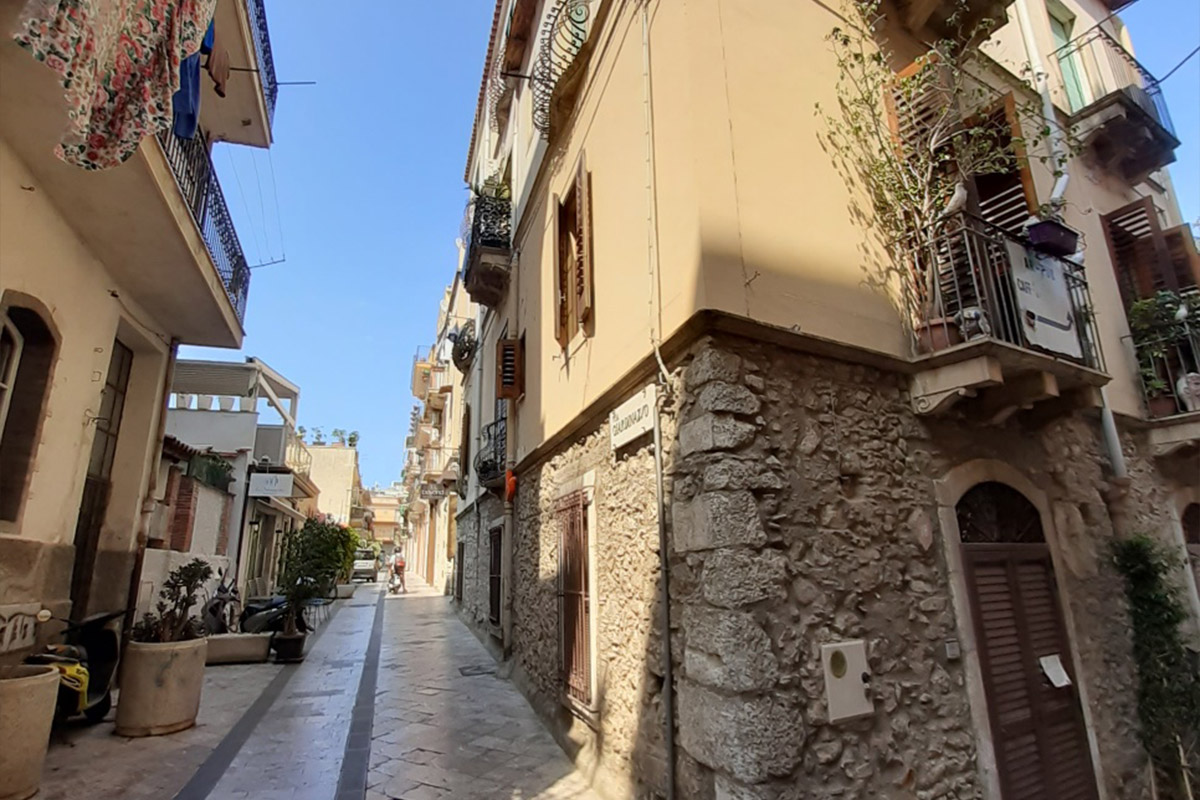 Wi-fi free of charge
TV
Air conditioning/ heating in the bedroom
Equipped kitchen
Bathroom with bathtube
Hair dryer
Washing machine
Iron + iron board
Valet Parking (upon payment)
Beach service in summer season free of charge (in a lido with agreement)
Taormina Central is: Vico di Via Giardinazzo, 1 – 98039 Taormina.
Email: info@apartments-taormina.it
Phone: +39 329 4259919 / +39 329 4128065