Experience the atmosphere!
We are pleased to offer to the Badia Vecchia Apartment guests', a short biography of Sir Robert Francis Pratt Barlow, the builder of the house who lived here a travelled a lot.
R.F.P.B. born in England from a noble family close to the Royal Family, on August the 28th, 1885 and died in Taormina on July the 27th, 1959. He was buried in the local Catholic cemetery.
Among his private documents, we found mentioned his father Frank Pratt Barlow (England 1847-1917), his mother Agnes Margaret Boyle (England 1851-1928) and his brother Edward Alexander Pratt Barlow (England 1881 – Durban, South Africa 1940).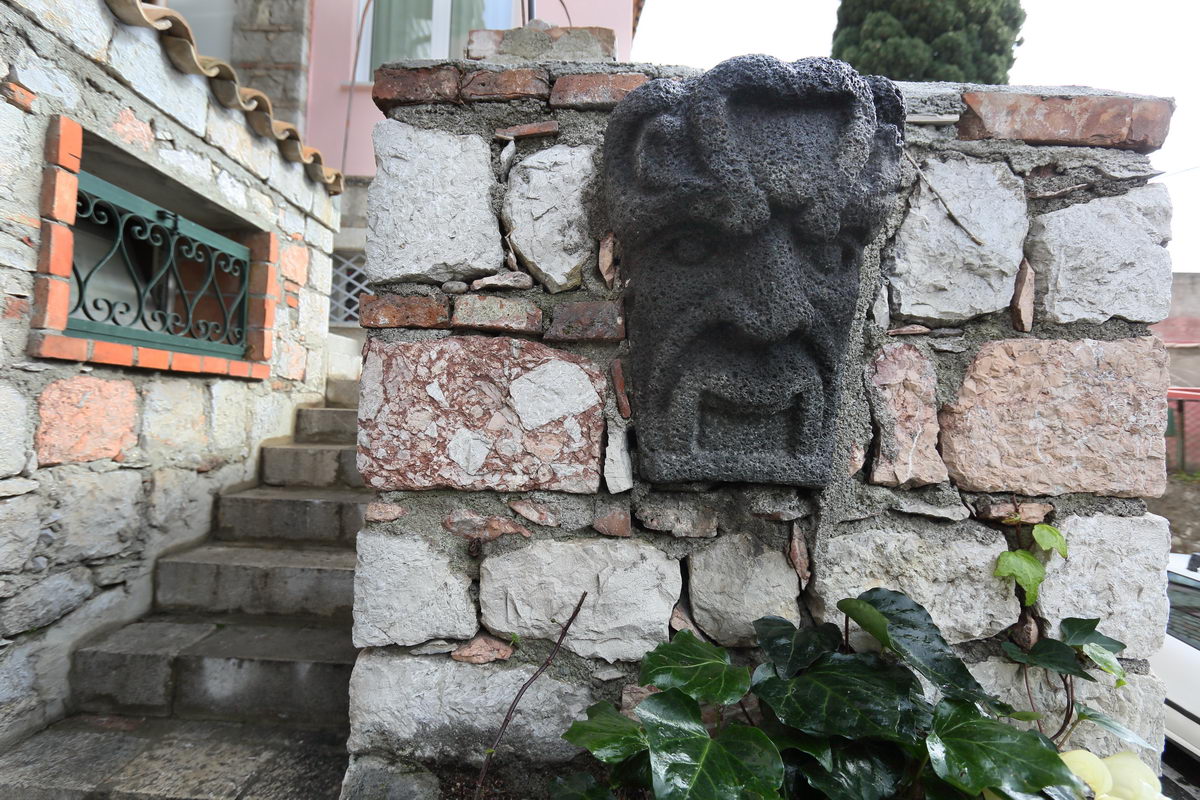 A mention of R.F.P.B. and his brother can be found in the "London Gazette" dated April the 1st, 1930, in awarding the patronage of the Anglican Church of St. Peter in Linchemere District of Chirchester (a small town in South-East England).
The Pratt Barlow family was owner of several mines of sulphur, salt, natural gas, gold, silver, diamonds, uranium both in Africa and USA, so much rich to consider Sir Robert Francis Pratt Barlow, the richest Englishman who settled in Taormina in the early 1900s.
He was a great traveler and some interesting albums of photographs, that we found in an elegant library in the apartment, show visits and stays in famous Italian and European localities and even trips to Africa, Asia and United States. The pictures mainly show meetings with famous people of that time and some of them are really curious: one pictures shows R.F.P.B. while assisting Benito Mussolini (Head of the Italian Government) who swims in the sea of the Riviera Romagnola!
The pictures are mainly, memories of pleasant days with English nobles who lived in the colonies: there are portraits of viceroys, princes, maraja, in luxury residences, some in Victorian style and others truly exotic, where he was often a special guest.
Several are the portraits that exalt the beauty of young men, both European and exotic, whose homosexuality of R.F.P.B. brought to photograph them to keep a pleasant memory.
The albums contain travel dates, names or initials of the portrayed friends, names of the places visited and all handwritten by R.F.P.B. himself! It's like watching a film in frames of his unbelievable life.
Even more exciting and curious are the "Dinner Books" so called by R.F.P.B.: they are diaries with the year printed on the cover written in gold and in bas-relief. Those "agenda" show dates, places with addresses, dinner times, names of guests and even some salient notes… , he was for sure an important personality who loved good living and company.
Coming back to his travel experiences: during a trip to Sicily, he stopped in Taormina, and he was immediately deeply fascinated by the astonishing place and decided to move here in the first decade of 1900.
At that time, in England, homosexuals were badly seen and who could afford it, emigrated elsewhere to escape the homophobic bigotry that at that time condemned gays even to chemical castration …
In Taormina R.F.P.B. built a first villa in English style and afterwards (1939) a second one, in a higher position with a wider view of the sea and Mount Etna, "Badia Vecchia Apartment".
In the 40s, Italy ended to be the favorite destination of the English and French visitors because of the declaration of war towards England and France, wanted by Benito Mussolini. Afterwards several decrees were issued, for which English and French foreigners were considered "enemies" and consequently their properties had to be inventory in detail and put up for sale!
In that dramatic moment R.F.P.B. chose to give as a gift his assets to Taormina citizens who had shown him devotion and sympathy. Some properties he gave to poor families, perhaps even encouraged by his conversion to the Christian religion.
R.F.P.B., having great liquidity, also sponsored the purchase of the ground and the construction of the local football field. Unfortunately he died with the regret that it was not given his name to the soccer field.
"Badia Vecchia Apartment" is today the example of an English style residence, that confirms the excellent friendship and economic/political interests existing in Sicily since 1812, the year in which the Sicilian Parliament decided to draw inspiration from the English Constitution for the drafting of its laws.
An emblematic phrase that is often mentioned talking about the relationship between these two "States" is:
"Cu tutti fazzu guerra, fora ccà cu l'Inghilterra" (= I make war with everyone except England).
The apartment is well preserved and the furniture is almost original and have been carefully restored.
Wi-fi free of charge
2 TV
Air conditioning/heating
Equipped kitchen
Tea and coffee kettle
Espresso coffee machine
2 bedrooms with panorama
2 bathroom with shower
Hair dryer
Iron + travel ironing board
Valet Parking (upon payment)
Beach service in summer season free of charge (in a lido with an agreement)
Badia Vecchia is: Vico Salita Castelmola, 3 – 98039 Taormina.
Email: info@apartments-taormina.it
Phone: +39 329 4259919 / +39 329 4128065